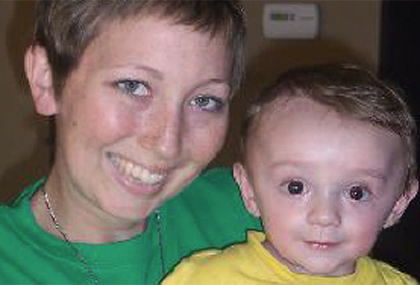 Sarah Reiss and Matthew Wessels - 2009
Our Story
Inspiration for Research For The Kids is Sarah Reiss and Matthew Wessels. Both have experienced the outstanding service, care, compassion, and talents provided by the University of Iowa Stead Family Children's Hospital. This event would not be possible without the help from our families, dedicated committee, volunteers, and support of so many generous people.
Matthew Wessels, son of Brian and Amanda (McClain) Wessels and brother to John, Luke, and Samantha, from Zwingle, was born with a heart condition that required three open-heart surgeries and multiple catheterizations, testing and treatments. In 2022, it was determined that Matthew needed a heart transplant. The miracle of a new heart came to him on December 27th, 2022. Today, he continues to recover and is doing well!
Sarah Reiss, daughter of Mark and Julie (McClain) Reiss was diagnosed with Medulloblastoma – a cancerous brain tumor in May of 2008. She went through surgeries, chemotherapy, radiation, a stem cell transplant, and countless procedures. Sadly, Sarah's courageous fight ended on September 29th, 2010. She was just 22…we miss her beyond words. Her memory and spirit continue to thrive through her sisters and their families – Molly & Josh Kluesner (children: Beau, Will, & Kate) and Megan & Chris Jones (children: Maren & Monroe).
So for Sarah, Matthew, and many other kids, we are organizing our 15th Annual RFTK to raise funds for Brain Tumor and Heart Defect Research Programs at the University of Iowa Stead Family Children's Hospital. To date, RFTK has raised over
$2.46 MILLION!!!!
We are making a difference!! We need to find cures, so families don't have to go through what we are.
Everyday more than a classroom full of kids are diagnosed with some type of brain tumor.
Congenital heart defects are America's #1 birth defect. Nearly one of every 100 are born with a CHD.
Thank you and God Bless.
Learn more about Sarah Reiss and Matthew Wessels on their CaringBridge pages:
www.caringbridge.org/visit/sarahreiss